On April 6, I made my first blog post this year. It had been over four months since my previous post. So much had happened during that time, it's kind of hard to wrap my mind around.
Of course, some of the things that were happening in the world need no explanation. We watched with horror as a deadly virus spread across the world. How many of us will always remember where we were for years to come when we heard or read the news that it had been declared a pandemic on March 11? [*Raises hand.]
For me, my grandmother had two strokes in January, which led to several trips back and forth to Tennessee. I started a writing project sub-contract about cancer research. I curated and directed a storytelling show about people building their way out of being unhoused. Oh yeah, and I had eye surgery.
Even though I didn't plan it this way, the surgery on March 5 turned turned out to be probably the last possible week that it would have been possible for such an endeavor for months to come.
You may remember that I'd been struggling with my eyes quite a bit last year; the cataract they removed was a congenital defect.
After a post-surgery adjustment period, my vision was vastly improved.
Like many of us, I have struggled with how to stay safe and sane during this time. How to remain connected to my communities and keep myself alive. How to feel relevant when so many other people out there have jobs that literally do keep us alive.
So, here we now find ourselves months into a pandemic. It's not true to say that there's no end in sight as news of several viable vaccines by early next year are just on the horizon. However, the news is equally grim about what the next couple of months will hold. We are possibly facing the hardest and darkest months yet.
Pandemic fatigue is real, y'all. It would be so easy now to slip up because we feel like we've been at this for so long. Yet the numbers do not lie. Exponential growth is upon us. We have to stay the course.
That said, I thought I would offer my "Pandemic Play List." Here are some of my favorite ways that I've kept going–what I've done to keep myself occupied, reflections on my best and hardest moments, and what I hope to carry with me into next year when we emerge into another new reality…
Porch Ritual
It began with a single song: Clare de Lune.
One night after watching the news about people in Italy and NYC banging on pots or applauding health care workers, I had this flash of a memory of the end of Frankie & Johnny, how they stood at the window in a moment of long-overdue peace and resolution, listening to Clare de Lune's lilting, gorgeous strains echoing across city buildings. At least, that's how I remember it. So, starting just a few weeks into our quarantine here in Georgia, I began a ritual of lighting candles on my porch and playing a song as loudly as possible for my neighbors. At the time, it felt like the one thing I could do to connect with people around me and bring joy. I continued this evening serenade for about a month until it felt like it had run its natural course. The Spotify playlist is still publicly available in case you need a little musical inspiration.
Chez Crickette's Social Distancing Film Festival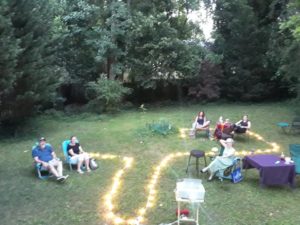 As I already discussed in the 45 day walks post, I found myself a little bit mopey about how to celebrate my 45th birthday without taking the much discussed, much delayed trip to Ireland. In talking with a friend about what to do the actual weekend of my birthday, we hit upon the idea of putting up a sheet and hosting a physically-distanced film screening in my back yard. In true fashion for said friend, she upped the stakes on me: "Why stop with that weekend? Do it every weekend this summer!" What emerged was a gathering so delightful I came to rely on it. From Parasite to Love + Basketball, Crazy Rich Asians to Do the Right Thing, our small but mighty crew toasted the week, watching the sun go down, listening to the cicadas sing, and letting great digital storytelling take over for a while.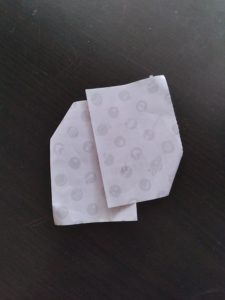 Side note: Two nights ago, I found these movie ticket stubs in the side pocket of a bag. They are faded, so I can't read what film they were for. Could be from the last thing I saw in March; could be from years ago. No matter when they were from, the sudden, visceral longing for sitting in a dark theater with other people, the quiet comfort and escapism of one of my favorite past times hit me so hard that it brought tears to my eyes. I've talked to a few people about how much I miss going to the theatre (both live theatre and films) during the last eight months, but I suppose I hadn't really let myself go there. It definitely made this summer's backyard shenanigans feel even more like an important, healthy choice.
Modern Love
I didn't want to cave into Gwyneth Paltrow's social pressures to learn a language or the guitar or somehow win the pandemic, but I also knew that there were a few things I'd kick myself for if I didn't emerge from this time without having done (other than cleaning my whole house from top to bottom). One of those things was to submit an essay to Modern Love. If you're unfamiliar, this weekly column by people from all over the world explores the depths and breadths of the human experience where love is concerned. It's appointment reading for me. Literally. A reminder pops up every Saturday morning reminding me that I need to sit down and read it. If I don't have time right then, it niggles away at the back of my brain for the rest of the weekend until I do. Anyway, submitting to them felt a little like playing the lottery (which I don't do). But, if you have to play to win, this was one thing I figured, what the heck? I feel proud of the story I wrote, and if they don't pick it up, well, you'll definitely get to see it one way or another. [Grin.]
Tomatoes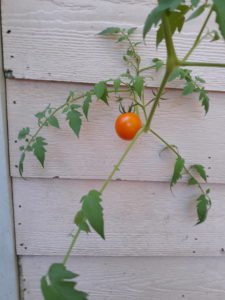 On March 15, just four days after the pandemic was declared, I planted tomatoes from seeds. Though I have grown tomatoes in past summers, this was the first time I'd ever started seeds. Thinking it was a good idea to teach myself the long game, really invest in the full life cycle of a plant, I had no idea what I was asking of myself. First of all, my yard and porches are largely shaded by giant pecan and cedar trees. It took me a long time (and a fair amount of complaining) before I figured out that the tomatoes were not getting enough sun. After finally moving to the right spot, I am only just now getting to reap my harvest.
I appreciate the object lesson in patience, even though it was way more than I bargained for. Kind of like this year, huh?
Walking On Eggshells
Just three days before my grandmother died, I had finally gotten around to working on a piece I'd been dreaming of making (and having friends collect eggshells for) for over a year. There are other parts of this story and the podcast I want to make, but I had been secretly recording my conversations with my grandmother. (Hopefully, she'll forgive me!) At some point, the idea of literally walking on eggshells came to me.
The sound in this particular segment is unfortunate because there's a stupid sportsball game going on in the background, but it's one of the great stories from my grandmother about how my grandfather came back "to claim her" after they'd broken up when they were dating.
I don't know if I'll keep going with this project. There are definitely things I learned about the physicality of walking eggshells that I will improve upon if I do. However, this was one of the most fun, weird, interesting, and yes, slightly painful moments moments of play that I gave myself this year.
And So…
These are just a few of the things I've been doing to keep myself occupied–to stay sane in an insane time. I hope that, by next year, we are not having to work too hard at relearning how to sit close, touch elbows in a theatre, dance with one another instead of alone in our living rooms. To enjoy potlucks and karaoke together again!
Still, there are parts of this year that, in my digging deep, I do want to carry forward. Making art that I'd been putting off for way too long is both a good feeling–a relief really–but also a bit of kick in the pants. Also, now that my backyard venue has been so thoroughly open for business, I definitely hope we can keep that going.
Friends, what have you been doing this year? I'd love to hear your stories. Because I gotta tell you, one of the most important things keeping me grounded is staying as connected to people as I can…
In community,
Shannon