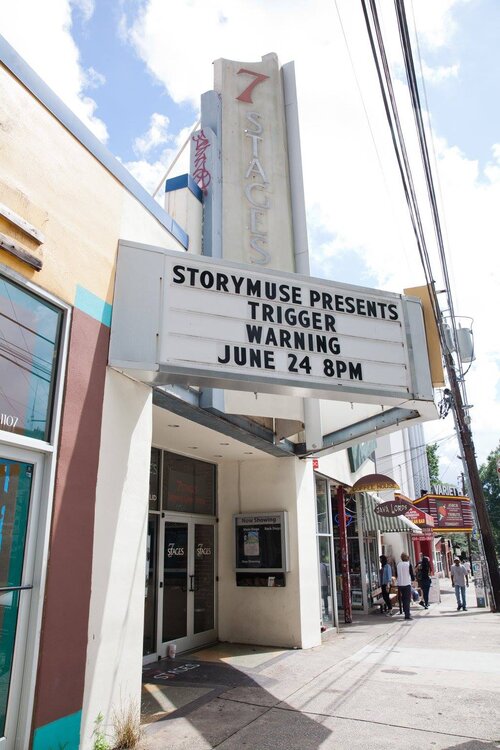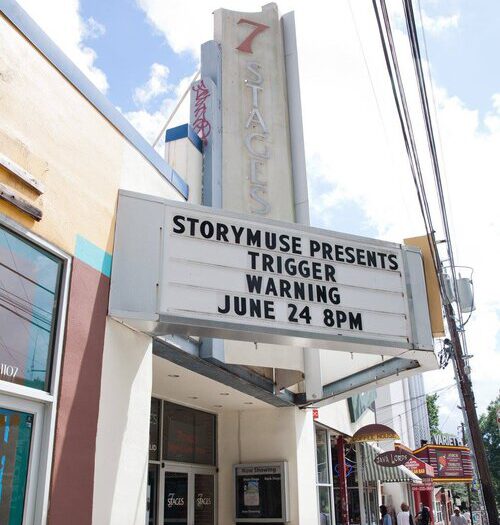 Introduction
In wrapping up the year-long Virginia Tech residency about trauma and violence in my former community, I found myself talking with a colleague in Atlanta about the work. All of a sudden, this person I'd known for years started telling me about being pistol whipped in her front yard in Grant Park. What happened to us at Virginia Tech was a very public, even global event. At least it felt that way back then, before school shooting were so common. But I think what happens to people on a daily basis gets easily hidden, swept under the carpet. I wanted to give these kinds of everyday stories a chance to live and breathe.
Partnership
I received a private grant to produce and direct Trigger Warning. The grant through the Community Foundation of Greater Atlanta was fiscally sponsored by C4 Atlanta. It paid for my time, stipends for the storytellers, theatre rental, etc.
I have inherited a strong philosophy of partnership from my many years of working in arts & nonprofits. Since I didn't need to make any money off the show, I set out to find an organization that would benefit not just from the proceeds of ticket sales, but that would bring a lot of social capital as well. Men Stopping Violence was exactly the right partner.
MSV provided audition and rehearsal space, helped to recruit storytellers, advised on aspects of the show, and recruited other partners — especially Partnership Against Domestic Violence — who were available in case any member of the audience wanted to talk after the show. I also provided a workshop to MSV and its constituents around the use of personal storytelling as a tool for lobbying and advocacy.
The Show
Trigger Warning: A night of stories took place on Saturday, June 24, 2017, 8p, at 7 Stages, Atlanta, GA.
The stories were about encounters with trauma and violence from a variety of experiences.
Coaching
After an extensive audition and recruitment phase, we wound up with eight dedicated storytellers, some of whom had never stepped foot on stage, some were accomplished performers. We worked together in group workshops and in individual coaching sessions to develop their stories.
Asher Burk, Tiffany Courtney, Maddie Fay, Sandra Hughes, Nyaz Kirkuki, Chi T. Mathias Reed, Shelley Serdahely, and Theresa Ward brought a night full of gut wrenching stories–with a lot of humor layered in between. Their stories varied from growing up in Kurdistan in times of war to surviving murderous rage from stepfathers to dealing with the physical and emotional aftermath of a parachute accident gone terribly wrong.